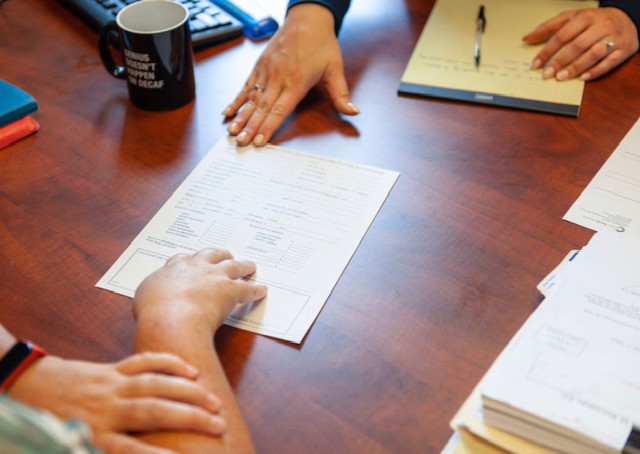 The Divorce Lawyer You Choose Will Make A Difference
Divorce is never an easy process. When ending a marriage, spouses may face heightened emotions, financial stress and disputes over the custody of the children. Even when couples enter into the divorce process amicably, there are still complex legal, logistical and financial issues to resolve. That is why it is so important to have an experienced family law attorney on your side. With the right representation, you will be better positioned for achieving your legal objectives.
At Peterson, Berk & Cross, S.C., our family law attorneys provide dedicated divorce representation for clients in Appleton, Oshkosh, Green Bay, Sturgeon Bay and the surrounding communities. We know this is a difficult time in your life. Although we can never promise that the process will be easy, working with our lawyers can make the process a lot less stressful. Let our team take over your legal burden as we fight aggressively to protect your rights. From issues in property and debt division to child custody and child support — your best interests are always our priority.
We Are Family Law Problem-Solvers
Our team handles divorce for business owners and high net worth families, as well as for families facing complex child custody issues such as out-of-state relocation. At our law firm, all clients are treated equally regardless of the circumstances in their divorce. So whether you have straightforward legal issues or multiple complications, your matter will have our full attention.
Advocating For Prompt Resolutions But Always Ready For Trial
We know that very few divorce clients actually want to litigate in court. Trial can be expensive, time-consuming and emotionally draining. The good news is, our attorneys are highly skilled in negotiated and mediated resolutions. However, we also know when to stand our ground. If your best interests can only be served through formal litigation, we are also the legal team you want on your side. Our attorneys have extensive trial experience, and our team contains a certified family law trial specialist and multiple certified civil trial specialists.
Contact Our Green Bay And Appleton Divorce Attorneys
Learn more about your legal rights and options during the divorce process. Call 920-831-0300 or contact us online to schedule a consultation.
Se habla español