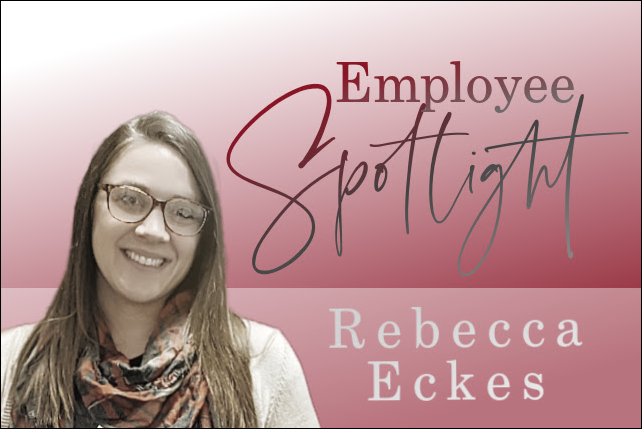 Rebecca Eckes started working at Peterson, Berk & Cross, S.C. in 2014 as a receptionist and legal assistant. In 2017 she began working with attorney Stacy Schlemmer in the family law section.
Rebecca is a graduate of Northeast Wisconsin Technical College with an associate degree in paralegal studies. As a child she knew she wanted to go into the legal field, but it was actually her own personal experiences with the family court systems that inspired her to earn her paralegal degree.
When not at work, Rebecca enjoys going on camping trips and spending time with her family and friends. One of her favorite memories from the past few years was going to Six Flags Great America with her husband and kids.
Rebecca also loves to create wood signs and participate in craft fairs. Watch for REdeSIGNS by Rebecca at the Downtown Appleton Farm Market and other local craft shows.
The team at Peterson, Berk & Cross is fortunate to have an employee like Rebecca. Her enthusiasm and curiosity about technology is contagious. We are thankful for her willingness to learn about more efficient practices and pass along her knowledge to the rest of us.
About the Author
Meghan Petters has been with Peterson, Berk & Cross, S.C. for over 15 years. She spent much of her time as a family law paralegal, while also managing the firm's social media platforms. Prior to joining the firm, Meghan had a background in communications and marketing. She currently serves as the firm's Social Media and Marketing Manager.